I have already mentioned in one of my previous posts that I will be sharing to you here my variegated plants. And here it is, one of my variegated Eugenia myrtifolia below.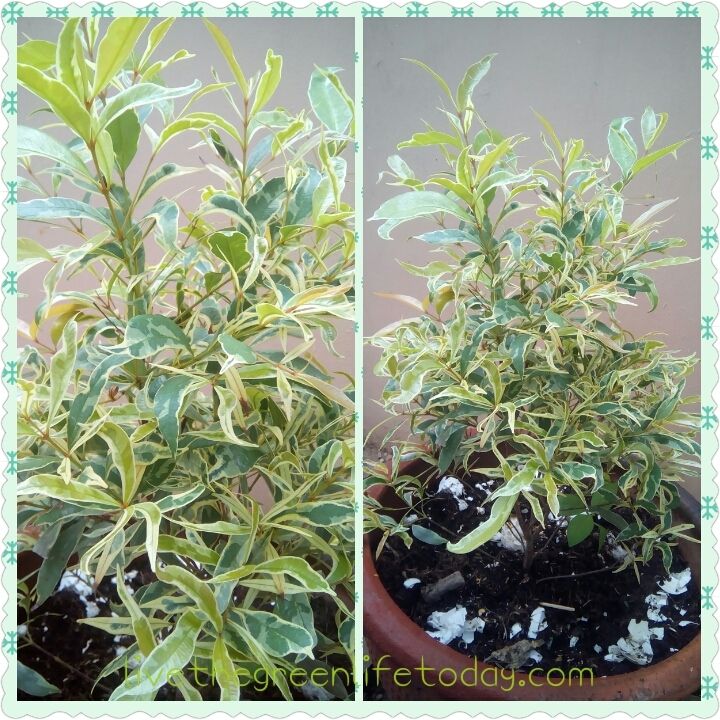 This is actually a shrub. It's elongated leaves with pointed end are lined with white borders. Each leaf has swirls of different hues of green from the lightest to the darkest shade.
I just planted this shrub in a pot using a loam garden soil. This one's not sensitive as long as you water the shrub at least twice a day, in the morning and during late afternoon, just the same as to other plants. Accordingly, and as what I have observed also from other plants, this one best shows its gorgeous shades of green when exposed directly to the sun. So what I just did and you can even notice it from the image above that the leaves are beautifully shiny and almost perfectly showing different shades of the color green. Opps! Never mind the white stuff I put on the soil, those are uncooked egg shells as those will serve as natural fertilizers to these plants.