I am not good in photography nor in editing images in Photoshop or any image-editing applications. But what I am certain is that I know and I love to appreciate God's graces and the beauty of the environment, especially if we live it in green living way.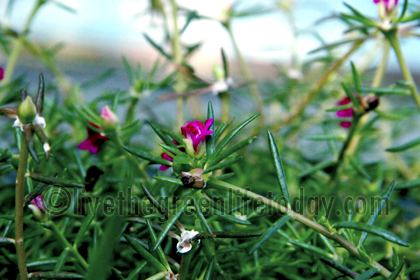 The Beauty of Green Living
 The image above was taken in a resort in Dumaguete City. That is actually a very small plant — a very elegant looking one with its pure green and pink color. I should say that this would what we can get if we all live in a pollution-free environment —  a very beauteous flowers.
Pardon me for my image. I was supposed to focus on the flower but my lens didn't make it. This flower is really too small to be focused. But I will try more next time.